Taxi from Boston to Burlington, MA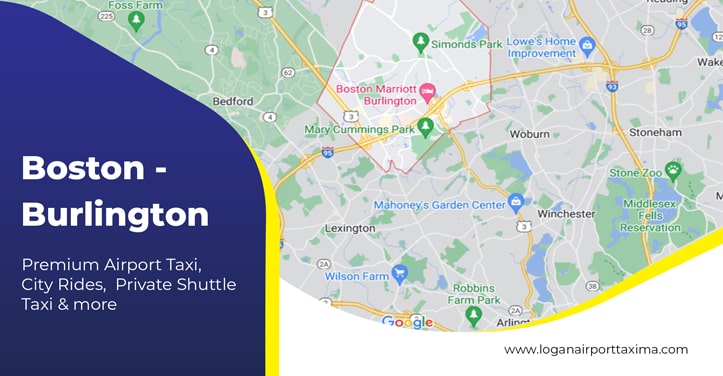 Looking for affordable, reliable, and comfortable road transportation options from Boston to Burlington? We have got you covered. We are Massachusetts best-rated road transportation service and we can help you go from Boston to Burlington comfortably and safely. Our services include Cape Cod MA luxury car transportation, airport minivan transportation, and airport taxi cab service.
Whether you are travelling in a group or on a solo adventure, we have got the perfect ride for you. We also offer city tours which is a great way to explore the entire city and taking in all the wonders without tiring yourself too much. Our fleet of clean and comfortable cars include minivans, SUVs, and sedans. So, you can rest assured that we can sort all your transportation needs.
Burlington is one of the most sought after cities among tourists from around the world. Every year thousands of travel enthusiasts find themselves flocking to the city to explore the many wonders of Burlington. Places like Kings Burlington, Burlington Mall, Mary Cummings Park, Flight Experience Boston, and Burlington see the most amount of footfall. Moreover, there are many business centers and education institutes.
We are the preferred road transportation service in Boston and Burlington equally among students and businesspeople. Our services are also great if you are travellinng with a lot of luggage. We can help transport you and your luggage to your destination comfortably, safely, and on time.
We can pick you up from your location and drop you to your destination in no time. Our drivers are well trained and have years of experience in chauffeur service. Our services are available 24x7 so you can travel anywhere any time.
For further information or to book our services, feel free to contact us 617-576-9800 anytime. Our experts will reach you soon. You can also make a reservation online.